Programming Tools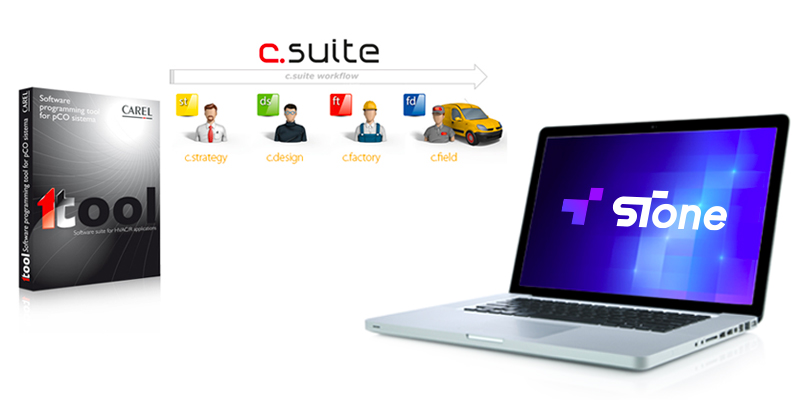 General characteristics

1tool is the development tool for the CAREL programmable controller platform.
It features five different environments available to the developer for managing all phases of the application program: from design to testing and debugging and right up to commissioning in the field.
The fundamental aspect of this tool is integration. All the environments are linked together to best support development of the application program.
Each environment is dedicated to the development of a specific function and interacts with the other environments so as to ensure the developer:

greater reliability, thanks to the real time error notification in the design phase;
a reduction in development times using the new functions available, above all the new libraries of functional modules;
flexibility in terms of software customisation.

All these features, new graphics and user-friendliness make 1tool an excellent product that responds to a variety of needs for HVAC/R applications.

A special training course needs to be completed prior to purchase.