µChiller Series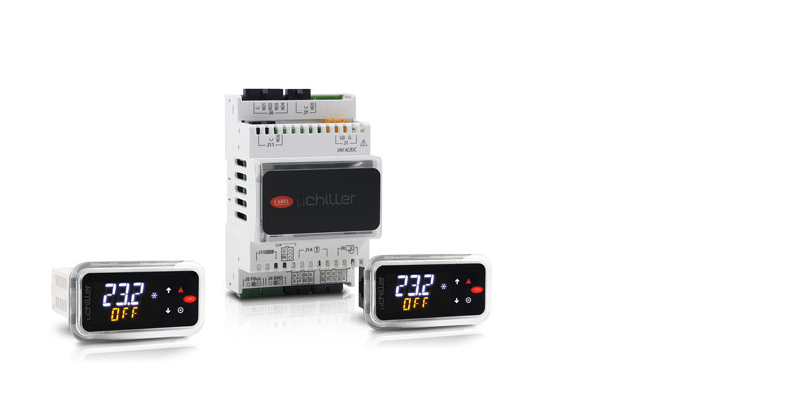 General characteristics

μChiller is the solution for complete management of air/water and water/water chillers and heat pumps with on-off and/or DC compressors.

With serial communication available across the entire family of controllers, the main unit actuators (electronic expansion valve, fan controller, compressor inverter, etc.) can be managed to optimise unit control and efficiency.

The range of models also includes wireless connectivity with NFC (Near Field Communication) as standard, as well as Bluetooth on dedicated models, allowing interaction with mobile devices using the CAREL "APPLICA" app, making it easier to configure parameters and commission the unit in the field.

The use of APPLICA represents a substantial novelty in the evolution of CAREL controllers. In fact with APPLICA the maintenance men on field can configure the unit in one single operation, receiving alerts in the event alarms and exchanging information with a remote service team. Moreover, when new features become available on the market, the app can be simply updated to guarantee service continuity, even on units that have already been installed.
The APPLICA application is available on Google Play for devices with Android operating system.