RED control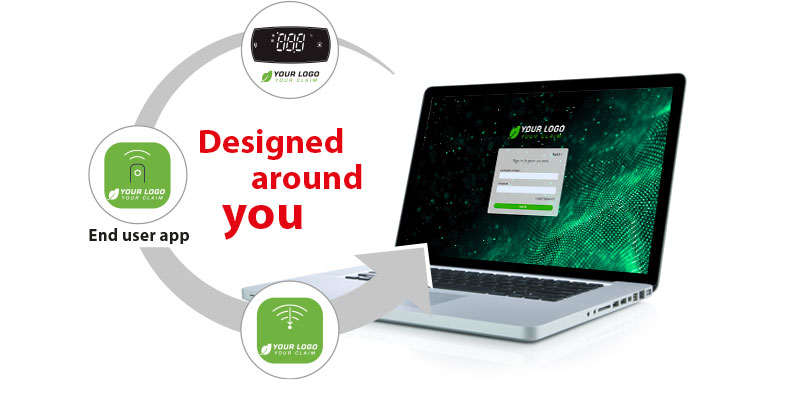 General characteristics

RED Control is the digital platform that allows refrigeration unit manufacturers to provide a remote unit control service together with their product.

Designed for food service and scientific applications, the cloud portal provides:

Automatic recording of refrigeration unit temperatures, generating reports that comply with HACCP regulations for food service and min/max temperature logs for scientific applications
Real-time notifications of any malfunctions, with configurable rules, for immediate remote analysis of product status and, where necessary, immediate organisation of field service.
Remote control of all the installed assets under the responsibility of individual users or installers/maintenance personnel.
Monitoring of all connected installed assets by the manufacturer, to improve both after-sales service and for long-term product performance analysis in the field.
Simplifying temperature tracking activities and speeding up service helps reduce management costs and prevents the risk of having to dispose of incorrectly stored food and medicines.

By combining the digital service with the product we can provide a complete solution with a higher perceived value for users.

Plus

Graphic customisation included

URL address, digital platform name, login page, main colours, images and device page can all be customised to adapt the platform to the refrigeration unit manufacturer's brand.

Ready-to-use solution

The platform is pre-configured for use in food service and scientific applications, with reports that meet the requirements of HACCP and min/max temperature log regulations.

Flexibility of the digital solution

RED control is part of an ecosystem that adapts to the needs of manufacturers, allowing them to create a service solution that meets their product and market needs.