MasterCase serie NA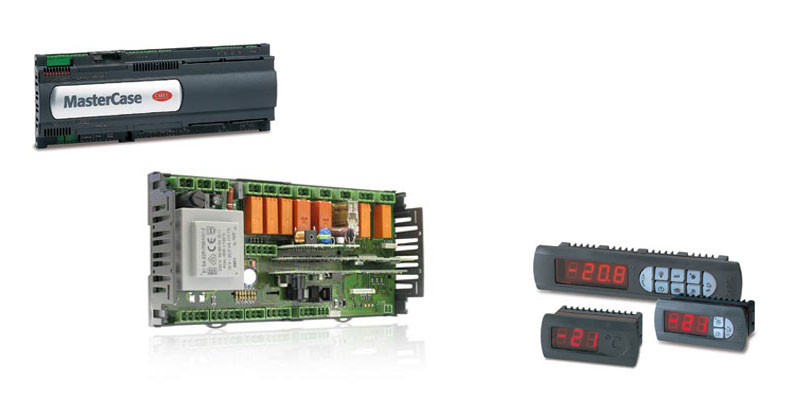 Plus

Possibility of master/slave configuration for the control of multiplexed cabinets (1 master + 5 slaves).

synchronisation of defrosts;
sharing of probes and control functions;
downloading of the parameters from the master to the slaves.
HACCP management function;
fast programming using the hardware key;
advanced functions for energy savings;
reduction in assembly times (less components to be installed inside the panel, less wiring required, etc.);
possibility to manage an electronic expansion valve;
up to 8 relay outputs and five programmable digital inputs;
standard user terminals that can be installed at a distance of up to ten metres

General characteristics

MasterCase is the system for the complete management of showcases. MasterCase controls and manages the entire refrigeration unit, both electrically and electronically. The use of power relays means that MasterCase does not require an extra electrical panel, and can directly control the lights, defrost heaters, fans and cooling actuators. MasterCase can be connected to a local network to co-ordinate operations on a group of utilities.
The MasterCase series controllers can also directly manage electronic expansion valves, which significantly improve the performance of the refrigeration unit. In addition, the controllers can be connected to the PlantVisor supervisory and remote management system, for saving and displaying all the operating data from the case.