Gateway wireless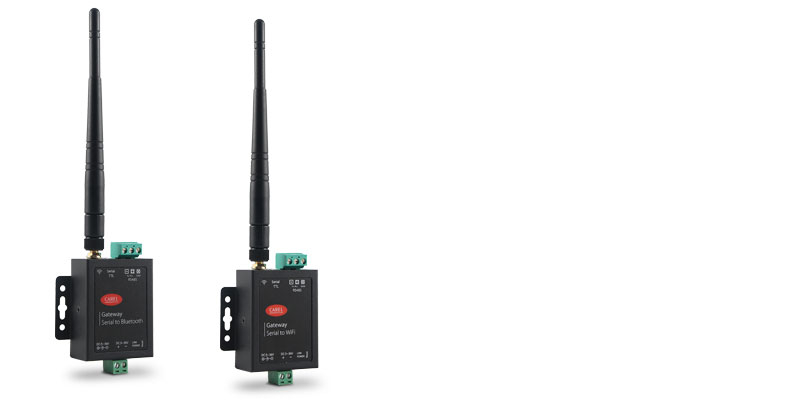 General characteristics

The wireless gateways provide Bluetooth or Wi-Fi connectivity for all applications where communication is required with CAREL devices, yet this is not possible via a wired connection, either due to the design of the application itself (need to interface with smartphones), or due to structural limits (serial cables cannot be laid).

The Wi-Fi gateway makes the installation of field devices connected to boss faster and more flexible.

The Bluetooth gateway enable interaction with APPLICA and CONTROLLA on programmable or parametric controllers that do not feature native wireless connectivity.

Plus

Easy installation

The wireless gateways, due to their compact dimensions and plug-in terminals, and the use of standard protocols for both the wired and wireless part, are easy to install and set up.

Easy wireless connection

Connection to the gateway wireless channels and their configuration are simplified, using standard devices such as PCs and smartphones.

Everything under control

Interaction between the gateways and smartphones or boss family supervisors means HVAC/R units that were not previously accessible via a wired connection can now be managed and monitored.