Heat Recovery Unit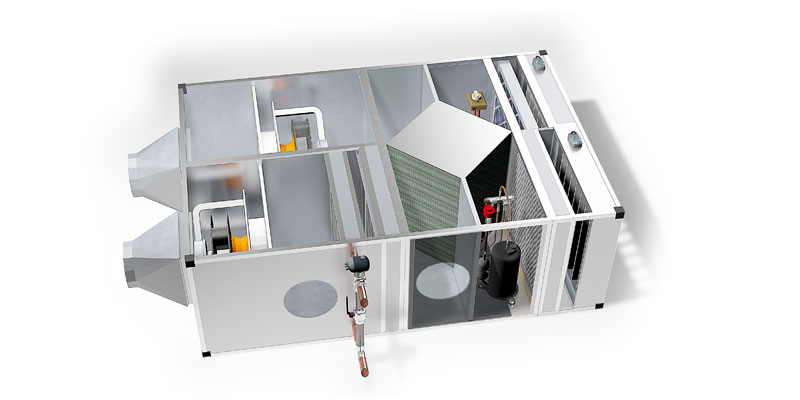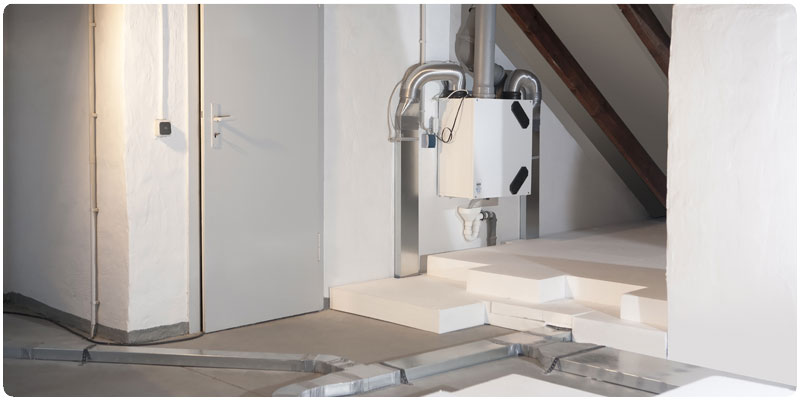 Plus

Standard solution for the management of compact Air Handling Units and active/passive Heat Recovery Units
Based on c.pco Sistema and c.suite environment.
Optimized in terms of control platform and unit logic
Integrating high efficiency Carel solutions
Complete logic, with 4 different preconfiguration free to be customized with c.design tool
Reduced time to market for the manufacturer

General characteristics

The new Carel software for active/passive Heat Recovery and compact Air Handling Units, based on c.pco mini programmable controller, benefiting from the enhanced features of c.suite development environment for great performances and easy machine configuration.
It features a wide range of functions, including all of Carel know-how in high efficiency solutions for ventilation applications:

EC fans for precise and energy saving fan modulation
Control of refrigerant circuit, in particular with BLDC compressors, to maximize energy recovery from the exhaust air.
High efficiency CAREL devices for maximum energy savings: power+ inverters, EEVs, adiabatic humidifiers
Thermal wheel and cross plate heat exchangers

It includes advanced functionalities for the most efficient control of the indoor conditions:

Supply air temperature / humidity regulation based on room temp
Dehumidification mode on dew point
Freecooling/freeheating management, with control of indoor air quality
Setpoint compensation
Incremental PID
Antifreeze management, both on unit OFF or steady state
Advanced defrost for the heat exchanger and the refrigerant circuit
Management of different HMIs: pGD1, pLDPro, ThTune
Auxiliary regulations
Alarms management
Scheduler with different programmable states for each event


The standard package includes 4 different preconfigurations of the IOs, corresponding to 4 general types of units, which can be used with no modifications or freely customized on machine specifications through c.suite integrated tools (c.design).