iJF to meet the challenges of commercial refrigeration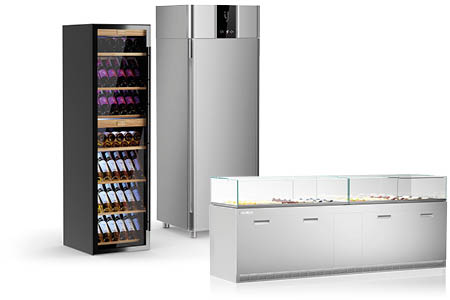 The HO.RE.CA. sector is closely linked to that of commercial refrigeration, through units for storing or displaying food. Correct storage over time helps extend the shelf life of food, while at the same time preserving its taste and smell. Excellent presentation, in refrigerated display cases with pleasant aesthetics and that guarantee good product visibility, impacts effectiveness in terms of sales.
These refrigeration units often operate in harsh environments in terms of temperature, dirt and humidity, being installed in professional kitchens or, especially in tourist locations, even outdoors.
Manufacturers therefore require robust control solutions that can guarantee excellent storage performance over time. Individual manufacturers can also transfer their application know-how to the electronic controller by requesting customisation of the unit control software. All this is applied with aesthetic design solutions to differentiate the brand on the market and ensure the units integrate seamlessly into the design of the context where they are installed.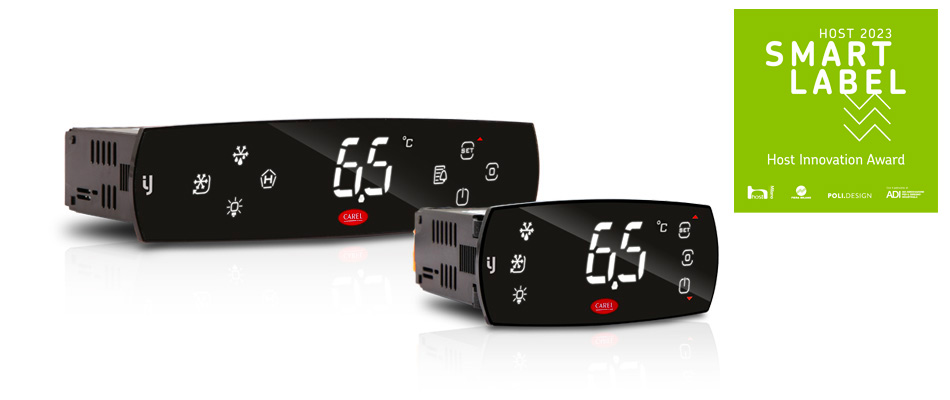 iJF for food storage and display
iJF is CAREL's control solution for commercial refrigeration, an entire range of products with features designed to meet the specific needs of this market.

ROBUST IN HARSH ENVIRONMENTS
mechanical protection such as electronics with resin coatings to withstand humid and dirty environments;
electrical protections such as high/low voltage protection and zero crossing to protect the controller in the event of mains voltage fluctuations or current surges for capacitive loads.

HIGH ENERGY PERFORMANCE
simple and fast integration with the main brands of VCC compressors, with both serial and frequency control;
ability to drive modulating loads with multi-function analogue outputs and smart control algorithms.

OPTIMAL FOOD STORAGE
fine temperature and humidity control via probe readings and direct control, or simulation algorithms;
HACCP reporting with extensive historical data saved on the iJF controller and available via smartphone app.

UPGRADED USER EXPERIENCE
interaction via smartphone app for end users and service personnel using the CAREL APPLICA and CONTROLLA apps via NFC and Bluetooth technology;
stylish user interface, with customisable graphics and buttons for immediate understanding by the user.

SIMPLE INTEGRATION IN PRODUCTION
reduction in SKUs (stock keeping units) by selecting a few easily programmable part numbers;
simple and secure programming on the production line thanks to new software for downloading data and verifying unit operation.
HOST 2023 (13/17-10) - CAREL hall 1, stand D11-E12