Cloudgate-mini
GTW000MWT0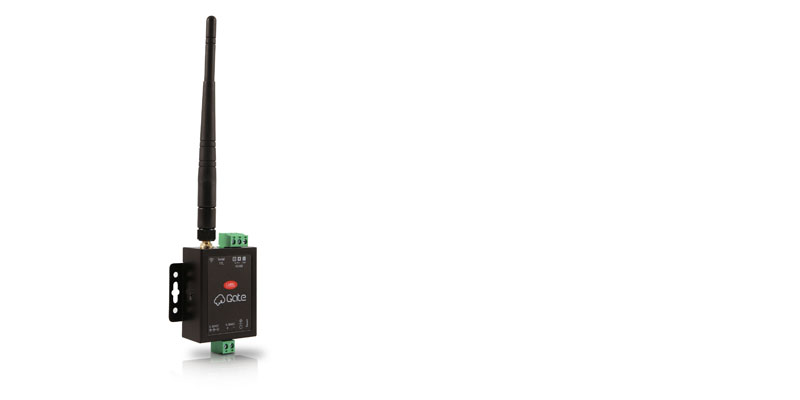 General characteristics

CloudGate-mini is the new size in the CAREL IoT gateway family of monitoring systems for food service and scientific applications comprising a single unit and CAREL remote services based on the RED control platform.
Cloudgate-mini is smaller in size than Cloudgate, however still includes many of its features, such as a local interface for status indication, removable terminals for the electrical connections, and the possibility to install the antenna outside of the electrical panel, using a special accessory.
Cloudgate-mini offers connectivity to the Cloud using Wi-Fi technology.

Plus

Compact product

Product developed to be mounted using just two screws, with the possibility of installing the antenna remotely, allowing the gateway to be fitted quickly into electrical panels with limited space available.

Interface

The gateway's communication and operating status is immediately clear on the front LED interface, without needing additional external devices.

Plug&play installation

No need to contact the network infrastructure managers in the building where the device is installed: the WPS function means the device can be connected to the local network without needing to know the building's router configuration.
Documentation
Technical
Technical Leaflets

* Entries are ordered by date

Code
Description
Language
Date *
Release

Code

+0500170IE

Description

CloudGate-mini Wi-Fi: Istruzioni di montaggio / Assembly procedure

Language

ENG ITA

Date

14/07/2021

Release

1.2