« Back
Precision Paper Converters: Air humidity control in an industrial process using gas fuel
05/06/2015
Precision Paper Converters: Air humidity control in an industrial process using gas fuel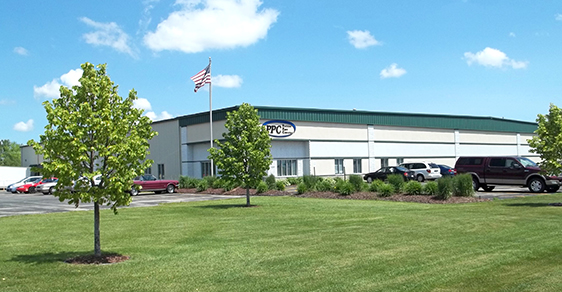 Established in 1991 and under current ownership since 2002, Precision Paper Converters is a manufacturer of high quality facial tissues. The company provides outstanding service to selected partners in this niche market. Experts in this specific field and in similar interfolded products, such as lens wipes and delicate task wipes, PPC is the only company in North America to focus exclusively on the production of facial tissues. PPC makes these products for other paper companies, which sell them under their own brands. These companies in fact choose not to make their own facial tissue, or do not make all the sizes/styles they want to offer the market. In addition, PPC has significant presence in healthcare, producing paper and tissue sizes specific to needs of healthcare industry.
Due to the low winter temperatures in Wisconsin (January average of 19 °F or 7 °C), relative humidity inside the production facilities rarely exceeded 15%, consequently meaning a series of problems due to excessively dry air: in particular, high levels of static electricity were a major headache at PPC, causing imperfect folding, stacking problems and difficulties in packaging and delivery of finished products.
This series of problems resulted in production delays and wasted material, as well as discomfort for personnel (dry skin, cracked lips, etc.). PPC therefore decided to solve this issue once and for all.
Click on the following links to download the success stories:
Latest Success Stories